IT Health Check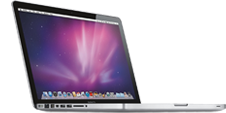 A healthy IT system is essential for the efficient running of your business.
Occasionally, your IT system may need a tune-up or update in order to support your business in the future.
An IT Health Check from CorOffice will help establish how well or otherwise your IT system is performing – and if it's up to the job in the future.
If you are concerned about how healthy your IT system is, if it's up to the job or going to cope with supporting the many business applications in future, then simply download your free checklist to find out just how healthy it is. It's intuitive and with just ten questions it's quick and easy to complete. It's also confidential, as you don't need to share your answers with anyone.
Is your IT hindering your business?
Ensure your IT system is healthy and up to the job!
What if I need further help?
Your free IT Health checklist comes with one hour of professional IT support and advice, all fully funded and at no cost to you.
To take advantage, call us on 01404 384483 or contact us.
In over ten years of carrying out professional IT Health Checks for our clients, many have established that no further action is needed.
In any event, the cost of not checking the performance of your IT system periodically and making any necessary adjustments can be high.
Contact Us Now